Meier Meat Co.
Regular price
$920.00 USD
Regular price
Sale price
$920.00 USD
Unit price
per
Sale
Sold out
In stock, ready to go beef, for your budget; raised on small family farms in the St. Croix Valley. A typical quarter is approximately 120 lbs. of beef already cut, wrapped, labeled, and ready for pickup at the farm.  Most steaks are 2 to a package, 3/4" thick. Roasts are all approximately 3 lbs. each. Ground beef and stew meat are in one pound packages. A typical ready-cut beef quarter will include the following:

- 60 lbs. 85-90% lean ground beef in 1 lb. packages
- 15 lbs. of Premium Steaks - Tenderloin, Ribeye, New York Strip 
- 8 lbs. Sirloin Steaks and Chuck Steaks
- 2 lbs. Flank or Skirt Steak
- 4 lbs. Meaty Soup Bones
- 10-12 lbs. Chuck Roast
- 10-12 lbs. Sirloin Tip and/or Rump Roasts
- 5 lbs. Stew Meat
If your buying a half take this amount times two or if a whole take this amount times four. This is our best offer and lowest cost option to fill your freezer.
Come to the farm to pickup or schedule location for pickup at check out.  
Fall harvest dates are listed below and orders will be filled in the order that they are received, and meat is ready for pick about 2-3 weeks after the harvest date. 
Sept 7th 
October 5th
November 2nd

December 7th
**Weights are approximant.**
Share
View full details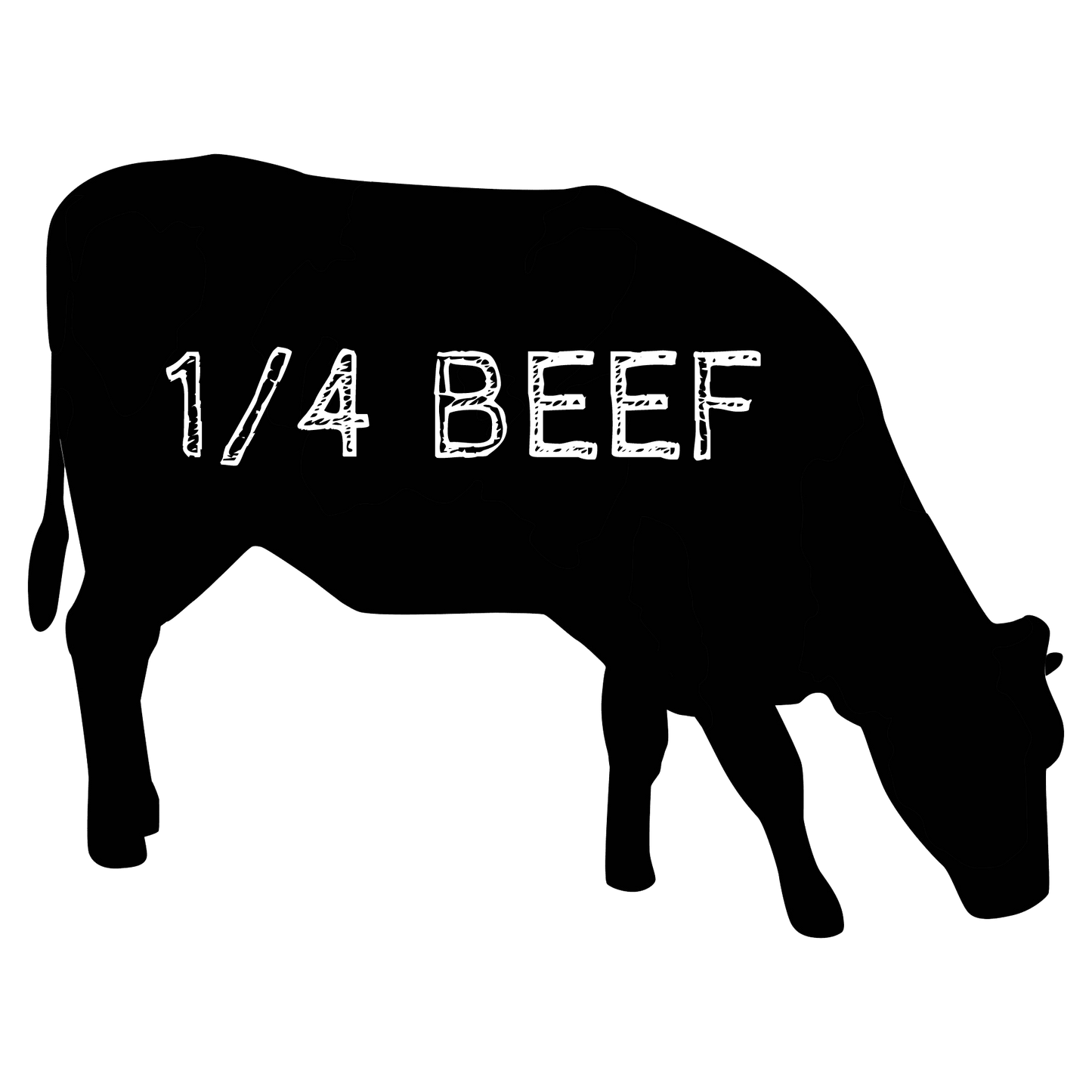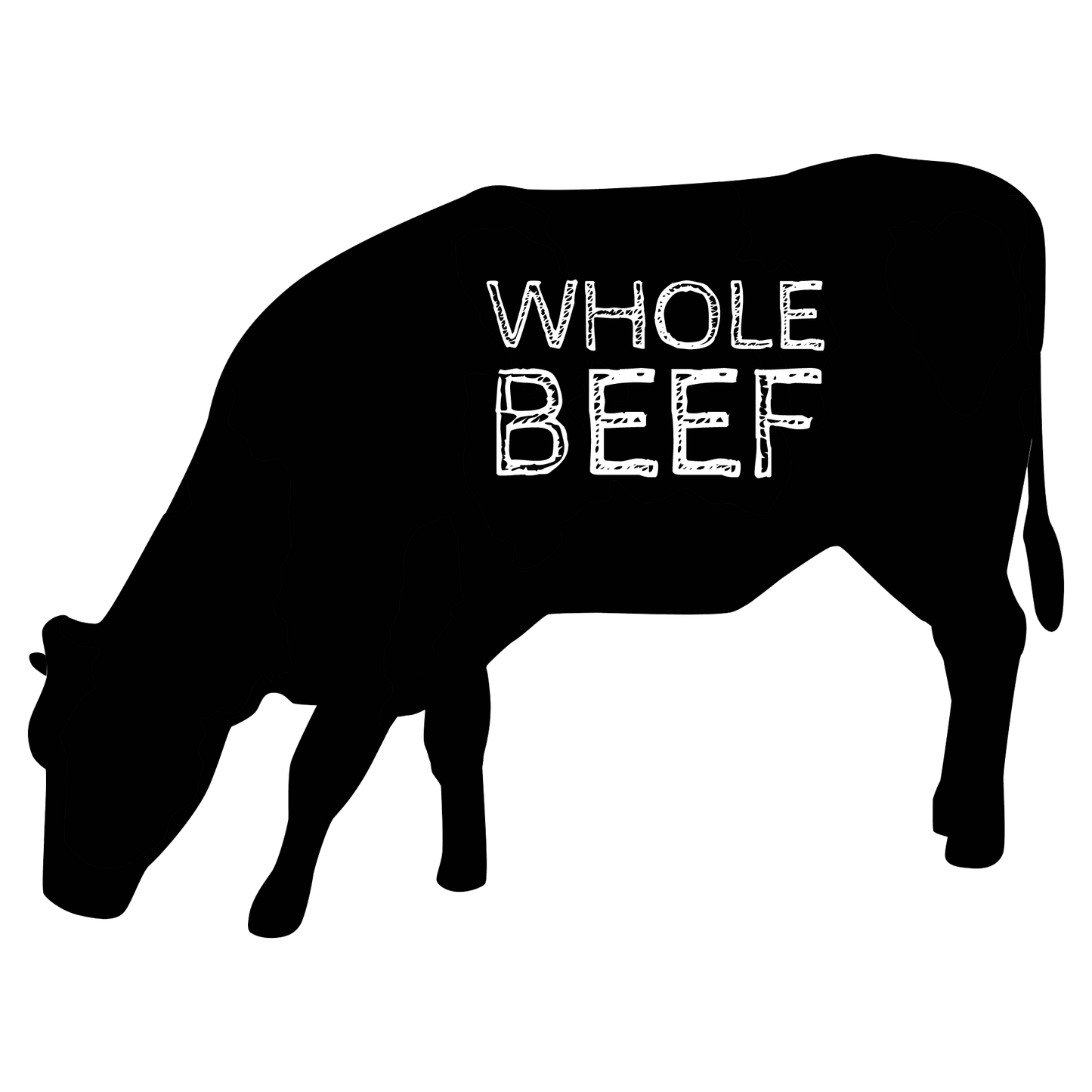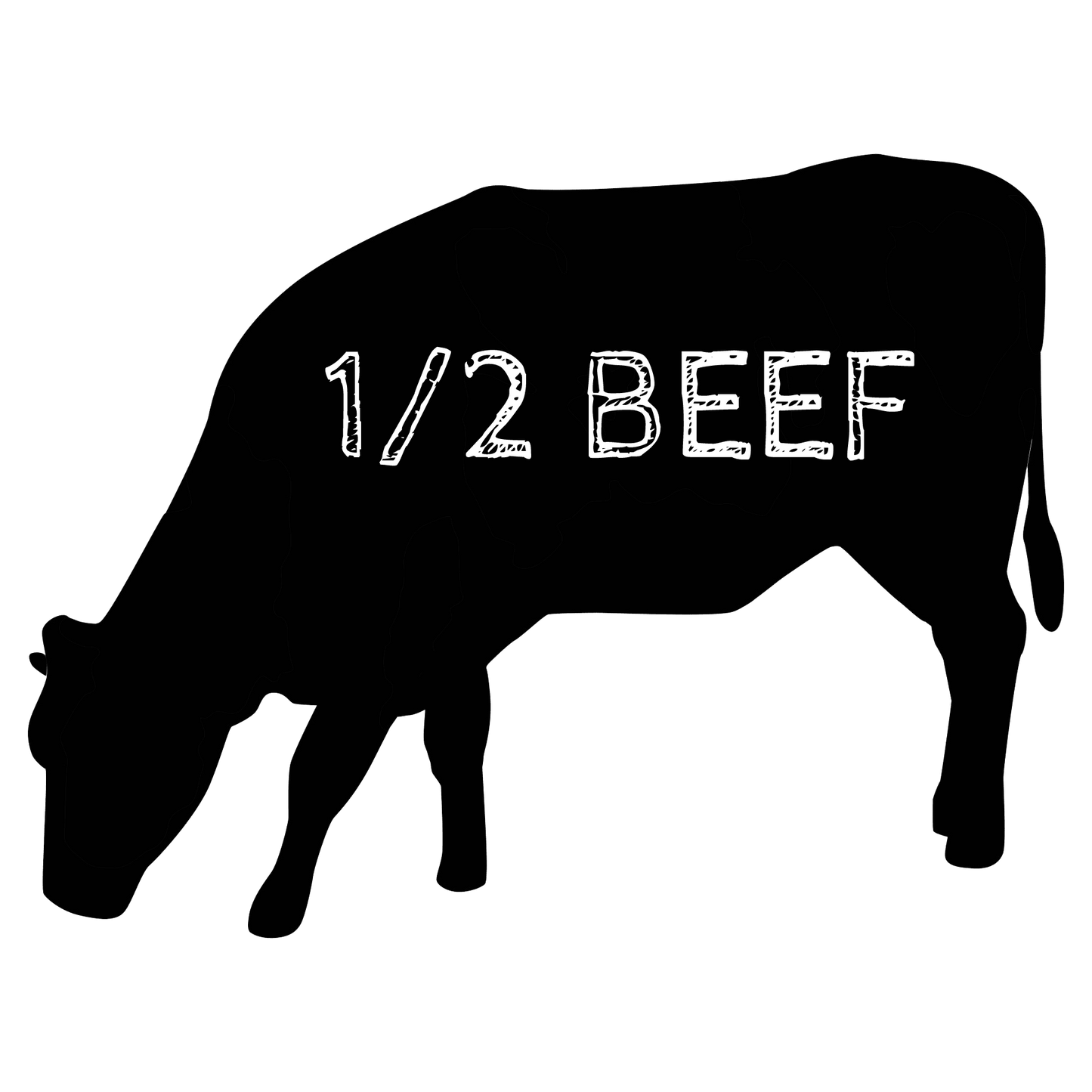 FAQ's
How is my order packaged?

Your order will be boxed ready for you to pick up. If traveling over an hour away, its recommended to bring a cooler as well.
Do you offer shipping?

Currently we are only offering on farm pick up, and other locations for special events.